Rheumatoid Arthritis & Osteoarthritis
Shiatsu, Reflexology and Massage

We offer tailor made therapy treatments to help manage early stages of arthritis and the various kinds of both osteoarthritis and rheumatoid arthritis pain. We recognize that these conditions are all very different, and are often confused. Obviously, the treatment and management of both Osteoarthritis and Rheumatoid arthritis is a long process, and that Arthritis sufferers' needs are constantly changing.
Hand & foot Reflexology and Shiatsu are offered as a fully clothed Arthritis massage option. Light massage (Swedish or sports massage) as well as tailor made arthritis aromatherapy blends are also offered, depending on the stage of your arthritis and the type of discomfort you are feeling.
Aromatherapy has been shown to be very effective in easing arthritis pain for both rheumatoid and osteoarthritis sufferers. Various essential oils, from Frankincense, black pepper and Geranium, through to ginger and even rosemary have been shown to be very effective in the management of early rheumatoid arthritis and osteoarthritis stages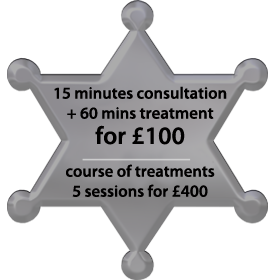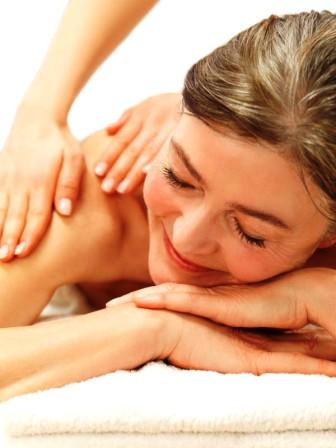 Although Rheumatoid arthritis is much more common in the elderly, our treatment are suitable for people of all ages and physical conditions. Aromatherapy essential oils may be blended to ease the effects associated with your particular needs. There is clinical evidence to suggest Moxibustion mug wort treatment and Chinese Tui Na massage are very effective in treating knee osteoarthritis and easing knee pain.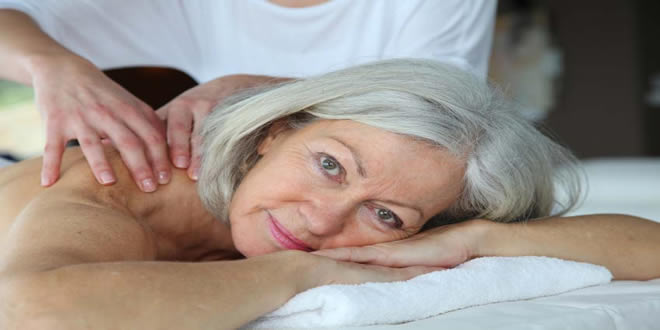 .
CNHC Registered and fully recognised by most insurance companies.

The CNHC is a government sponsored registration body for complementary healthcare practitioners.
The Department of Health advises all GPs to direct patients seeking Masaage Therapy to seek out only CNHC (the Complementary & Natural Healthcare Council) registered therapists.
Sports massage, Remedial massage, Swedish massage, Shiatsu massage, Hot Stones massage, Reflexology and Aromatherapy massage are all accepted by Health Shield
Sports massage, aromatherapy massage and Acupressure are accepted by Westfield Health
Please see their TCs.
Shorter versions of the arthritis therapy may be performed without oil, over your (light cotton) clothing. This will mainly involve Rheumatoid arthritis Shiatsu and osteoarthritis sports massage or trigger pointing. When performed in this way, this arthritis treatment routine may be quite deep and invigorating, when needed. As the Rheumatoid arthritis massage is very practical, a 'dry' Arthritis massage as short as 30 minutes can easily be done on the upright chair, while leaning into the specialised stool, above. This is more commonly known as Indian Head massage.
For longer sessions of the arthritis therapy treatment, special hot stones therapy massage uses a highly specialised blend of Aromatherapy essential oils that will be tailor made to suit your osteoarthritis stage and needs. The use of the hot volcanic basalt stones deeply relaxes your muscle tissue and allows the painless and smooth release of your trapped nerve with minimal side effects.
Arthritis reflexology treatments and rheumatoid arthritis Shiatsu are especially recommended for the elderly.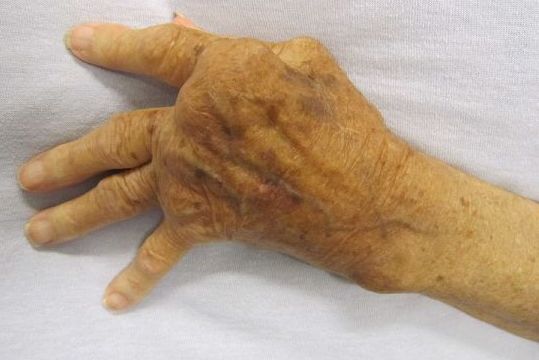 Arthritis massage treatment Testimonials:
I am astounded at the results of Philip's technique even after the very first session. Following a long-awaited knee replacement and years of debilitating arthritis, I was desperate to find a skilled massage therapist to help me begin to put my body and my life back together. I was also a little nervous about what to expect. I was immediately put at ease. Philip is a warm and gentle person who demonstrates 150% professionalism at all times. The circulation in my right foot and calf muscle was so poor that my leg was ice-cold to the touch. After the first session I felt noticeable improvement in terms of temperature and flexibility. After the third session, both Philip and myself were thrilled with the improvement. Philip is an accomplished masseur with extensive knowledge on nutrition, and rejuvenating techniques, breath-work, energy-healing, and an impressively long list of massage techniques to kick-start your healing journey. You will be treated to an array of beautifully aromatic essential oils, gentle oriental music, and a light and spacious setting with a wonderful energy that you can't help but feel as soon as you enter the room. Expect to leave feeling satisfied, pampered, educated, peaceful, re-energized, and thinking ahead to your next massage. I am so pleased to have found this man. What a great human!
Louise Morris, Bridgend 26 August 2021 on Google

Fantastic!! I have been visiting Phillip for the last year - I have chronic psoriatic arthritis and I suffer from excruciating back pain. On my first visit, I spoke with Phillip, explained my issues and what I wished to achieve from my visit. Phillip explained in detail what he thought would be the best course of action and we took it from there. I have found Phillip to be extremely professional in his work, I have benefited a great deal from his expertise and I enjoy visiting him. He has a great deal of knowledge and is happy to explain anything I'm unsure of, or anything I wish to know more about. I would recommend his service to anybody - from those looking for help with body issues to those wanting a relaxing massage. Thanks Phillip!!
Rachel B, Cardiff 3 August 2015- on TripAdvisor
After only a few sessions I started seeing positive changes. In addition to the Shiatsu massage I went for, there was a good mix of Thai and yoga stretches during each session which made a world of difference. Overall I had a great experience here and will continue with them! 
Shiv Mand Cardiff University 17 January 2015
"For ten years I was not able to reach my ankles, bend my knees without pain or clip my toe nails. I thought I never would. The NHS said its age! After 3 sport massage sessions I am pain-free, very loose and I can clip my toe nails with ease. I feel amazing and I know that in 2 or 3 more sessions I will feel even better. Thank you so much"
Aled Jenkins Pontypridd 23 January 2014
"I have great pleasure in recommending Philip at City Marshall. He made me most welcome and listened to me whilst I explained my problem. I had been in real pain with a sciatic nerve problem in my right leg and after 3 treatments I am feeling the benefit his wonderful care My real aim is to do a lot of walking in the USA in 3 weeks time and I now believe that this will be possible. Thank you Philip"
Sandra Siddall Cardiff 22 August 2013 - on FreeIndex
"I suffer from constant daily back and hip pain due to arthritis.
And I didnt realise just after the treatment that I was no longer in pain.... This wonderful reprieve lasted approximately 3 weeks. I am so impressed that I have recommended him to family/ friends / work colleagues, and have asked family to not buy presents for Christmas for me, but to able me to attend this exceptional method of pain relief without popping pills."
Teresa Lloyd-Cox Cardiff 9 November 2012
Bags of knowledge, very personable and professional. Enjoyed the tailored massage! Thanks.
KitKat Cardiff 23 July 2012 - YELP!
It took me no time at all to relax in the peaceful surroundings and the mellow music. Marshall has tremendous healing powers and his extensive knowledge of shiatsu acupuncture points is spectacular. We have both booked in for another session already and are still very mellow three days after our treatment :-)
Samantha Cardiff 22 July 2012
Some techniques that may be used in Rheumatoid arthritis and osteoarthritis treatment are:
Soft tissue release & gentle kneading performed oil-free (dry)
Energy balancing by following your Sen Meridian lines
Myofascial tissue release, both soft and deep tissue trigger pointing
Lymphatic drainage massage and Hand 'Walking' technique
Rheumatoid arthritis and osteoarthritis massage treatment benefits may include:
Mental and physical relaxation
A true sense of restored well-being & balance
A positive boost of energy and release of stress / tension
Maximising the supply of nutrients by increased circulation
Regulates blood pressure and may help in reducing arthritic pain levels
Who can benefit from an arthritis treatment?
Any body of any age regardless of physical condition or fitness
Stress, tension, anxiety, headaches, migraine and insomnia
Muscular spasms including stomach or lower body cramps
Muscular aches and pains: sciatica, knee & back pain etc.
Repetitive Strain Injury & Carpal Tunnel syndrome sufferers
Arthritis and Osteoarthritis treatments may be enhanced with an UPGRADE* by adding:
Reiki chakra Balancing – 15 to 30 minutes achieving an even deeper sense of harmony
Hot & cold Stones Therapy – a wonderfully relaxing touch with significant recovery speed 
Essential oils – an Aromatherapy blend to suit your needs – anti inflammatory and anti spasmodic
Moxibustion & Tui Na – a specialised Chinese massage routine

Aromatherapy products – tailor made soaps, shampoos, creams, gels, facial sprays, after shaves and deodorants – carry the feeling home with you in a jar!
Prices are for reference only, as the Arthritis therapy treatment will be tailor made:
VIP Arthritis massage with hot stones (90 minutes)   £ 140
Premium Arthritis aromatherapy massage (60 minutes) £ 98
Shorter osteoarthritis massage / reflexology (45 mins) £ 85

each additional arthritis UPGRADE*                                  £ 15 
KINDLY NOTE – BEST PREPARATION FOR A ARTHRITIS MASSAGE:
CLOTHING: you may remain wearing your own underwear or receive a disposable one
MEALS: avoid eating a heavy meal within 2 hours of the planned Arthritis massage treatment
DIET: you are respectfully advised to avoid consumption of alcohol, caffeine and nicotine on the day of your Arthritis treatment to allow better toxic by-product elimination
AFTER CARE: as an Arthritis massage treatment is generally balancing and harmonising, you may return to work or drive home as usual
Kindly note, for those receiving the VIP Hot Stones Osteoarthritis treatments, you may wish to use our kitchen downstairs, and help yourself to a soothing herbal tea, to allow further time to relax prior to returning to work or driving home