Pregnancy Reflexology Cardiff
Prenatal & Postnatal Reflexology

We offer tailor made reflexology treatments for women trying to conceive, during IVF fertility treatments, as a support during the prenatal period and as a follow up in the first maternity postnatal stages. We recognize that the pregnancy is a long process, and that the pregnant lady's needs are constantly changing.

Both pregnancy reflexology and pregnancy Shiatsu massage are offered as a fully clothed pregnancy option. Light massage (Swedish or sports massage) as well as tailor made aromatherapy blends are also offered, depending on the stage of pregnancy and IVF fertility treatment you are undergoing.

Reflexology has been shown to help induce labour with women who are due or are over 40 weeks pregnant and you will be shown specific points to help speed and increase contractions when going into labour.

This special range of pregnancy reflexology treatments is suitable for women of all ages and physical conditions. Aromatherapy essential oils may be blended to ease the effects associated with your particular pregnancy needs and used during the reflexology session or perscribed for home use.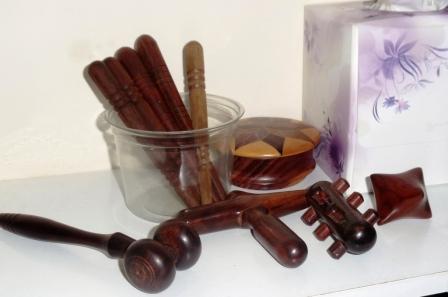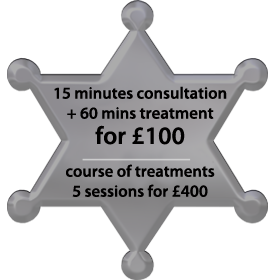 .

CNHC Registered and fully recognised by most insurance companies. The CNHC is a government sponsored registration body for complementary healthcare practitioners.

The Department of Health advises all GPs to direct patients seeking Reflexology to seek out only CNHC (the Complementary & Natural Healthcare Council) registered reflexology therapists.
Shorter 30 minute sessions of the pregnancy reflexology may be very effective, especially when taken weekly. This will mainly involve pregnancy reflexology trigger pointing. When performed in this way, this pregnancy reflexology routine may be quite deep and invigorating, when needed. As the pregnancy reflexology is very practical, a short 30 minutes can easily be done very successfully, addressing special pregnancy needs, such as inducing labour, speeding up or increasing contractions, as well as help with first trimester issues such as morning sickness etc.
For longer sessions of the pregnancy reflexology treatment, special hot and cold stones will be tailor made to suit your pregnancy stage and needs. The use of the hot volcanic basalt stones deeply relaxes your feet and toes and reduces water retention and ankle swelling as well as sciatic pain.
Pregnancy reflexology treatments and pregnancy Shiatsu are especially recommended when trying to conceive or as support during an IVF fertility treatment, as well as post 40 weeks when going into labour, to induce labour and increase contractions.


Pregnancy Reflexology & IVF fertility Reflexology Testimonials:
"My husband and I were only in Cardiff for a day and had been traveling in the UK for 11 days. At the time I was 24 weeks pregnant and had significant aches and pains. I contacted City Marshall via their on-line web form and he was able to work me in that afternoon. It was much appreciated and the prenatal massage was fantastic. He also did a custom blend of essential oils just for me - I was able to pick the scents I most enjoyed. I would recommend!"
Jesicca S, Spring, Texas 3 June 2014 - on Yelp!
"Very relaxing. I had treatments to support me through my IVF cycle (acupressure and reflexology) which were extremely relaxing and helped me cope with the stress and anxiety. Phillip is very knowledgeable and I would recommend him to anyone"
Alice S Cardiff 17 October 2013- on TripAdvisor
"I was suffering with stress during the first trimester of my pregnancy, and was given a session with City Marshall as a gift from my husband. I didn't know what to expect, but was calmed by the consultation. After discussing my symptoms, Philip was able to combine treatments to suit my needs. He was gentle, and assured me that he would not go near my abdominal area. I had a mixture of Reiki, Shiatsu and Reflexology, and can honestly say that it was such a relaxing and calming hour. The feeling stayed with me all day, and I can't wait to return to City Marshall."
Rhiannon Williams Cardiff 15 March 2013
"A long over due thank you to Philip. My husband and I had a combination of Shiatsu and reflexology to support our (5th) IVF fertility treatment. We have tried for almost 8 years and almost gave up. Philip was extremely understanding and informative. He guided us both throughout our year together and gave us a wonderful insight into healthy eating, better sleep hygiene, exercising and of course - his amazing treatments. He is an exceptional therapist and we can not praise him highly enough."
Sue Factor, Cardiff reviewed City Marshall on 6 December 2012
Some techniques that may be used in pregnancy reflexology are:
Soft tissue release & gentle kneading around the ankles and calf
Energy balancing by following your Sen Meridian lines
Myofascial tissue release, both soft and deep tissue trigger pointing
Lymphatic drainage massage
Pregnancy reflexology benefits may include:
Mental and physical relaxation
A true sense of restored well-being & balance
Reduce the effect of pregnancy related sciatic pain / sciatica
Help and support for infertility and IVF treatments
Help in inducing labour when you are due - or after 40 weeks
Help in speeding up and increasing labour contractions
Help in reducing water retention and swelling of the ankles
A positive boost of energy and release of stress / tension / anxiety
Maximising the supply of nutrients by increased circulation - both for you and your baby
Regulates blood pressure and may help in reducing cholesterol levels
Who can benefit from pregnancy reflexology ?
Any body of any age regardless of physical condition or fitness
Stress, tension, anxiety, headaches, migraine and insomnia
Muscular spasms including stomach or lower body cramps
Muscular aches and pains: sciatica, knee & back pain etc.
Digestive disorders and morning sickness
Repetitive Strain Injury & Carpal Tunnel
Infertility and history of miscarriages
Pregnancy reflexology may be enhanced with an UPGRADE* by adding:
Reiki chakra Balancing – 15 to 30 minutes achieving an even deeper sense of harmony
Hot & cold Stones Therapy – a wonderfully relaxing touch with significant recovery speed 
Essential oils – an Aromatherapy blend to suit your needs – anti inflammatory and anti spasmodic

Aromatherapy products – tailor made soaps, shampoos, creams, gels, facial sprays, after shaves and deodorants – carry the feeling home with you in a jar!
Prices are for reference only, as the pregnancy reflexology will be tailor made:
VIP pregnancy reflexology with hot stones (75 minutes)       £ 140
Premium pregnancy aromatherapy reflexology (60 minutes)  £ 115
Shorter pregnancy Shiatsu / reflexology (45 minutes)             £ 85

each additional UPGRADE*    £ 15 
KINDLY NOTE – BEST PREPARATION FOR A PREGNANCY REFLEXOLOGY:
CLOTHING: you may remain wearing your own clothes, as it is done fully clothed
MEALS: avoid eating a heavy meal within 2 hours of the planned pregnancy reflexology treatment
DIET: you are respectfully advised to avoid consumption of alcohol, caffeine and nicotine on the day of your pregnancy reflexology treatment to allow better toxic by-product elimination
AFTER CARE: as a pregnancy reflexology treatment is generally balancing and harmonising, you may return to work or drive home as usual

Kindly note, for those receiving the VIP Hot Stones pregnancy reflexology treatments, you may wish to use our kitchen downstairs, and help yourself to a soothing herbal tea, to allow further time to relax prior to returning to work or driving home