Disabled massage treatments Cardiff
Massage, Shiatsu & Reflexology

Massage treatments for the Disabled & mobility impaired, to accommodate for particular needs. These special massage treatments are suitable for people of all ages & physical conditions.

We specialise in sports massage treatments for those with impaired physical mobility, but also accomodate for all types of other disabilities, including strong connection to the Blind and Visually Impaired as well as the Deaf and Hard of Hearing community in South Wales.

Aromatherapy essential oils may be blended to add a clinical edge to accomodate for your particular need. Various trigger point therapy treatments and myofascial soft tissue massage manipulations may also suit those with specific conditions associated with your disability.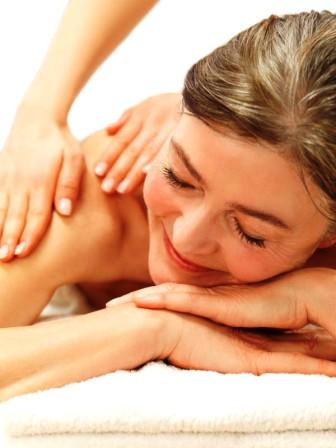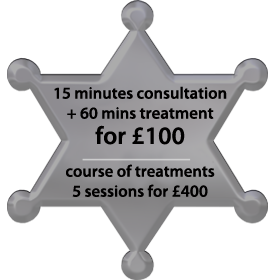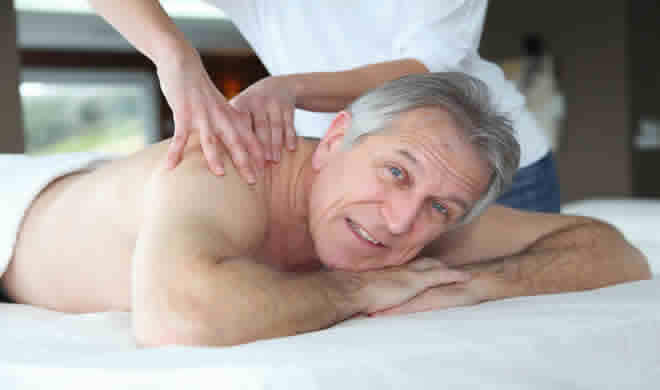 .
CNHC Registered and fully recognised by most insurance companies. The CNHC is a government sponsored registration body for complementary healthcare practitioners.

The Department of Health advises all GPs to direct patients seeking Masaage Therapy to seek out only CNHC (the Complementary & Natural Healthcare Council) registered therapists.
Shorter versions of Disabled massage treatment may be performed without oil, over your clothing. When performed in this way, this Disabled massage routine may be quite deep and invigorating, if needed.

Often, 30 minute reflexology or Shiatsu is extremely effective for your particular disability or pain relief.
For longer sessions, this Disabled sports massage treatment may use a highly specialised blend of Aromatherapy essential oils that will be tailor made to suit your personal symptoms (as required).
Disabled massage treatment also lends itself really well to the inclusion of Hot and Cold Stones therapy, as these basalt, marble and granite stones are highly effective in relaxing and are very deeply soothing.

Hot Stones therapy is also very effective tonic in toning the blood, cleansing the lymphatic drainage.
Disabled massage, reflexology or shiatsu acupressure is also highly recommended at any time of the year, as this actually promotes a sense of refreshing harmony.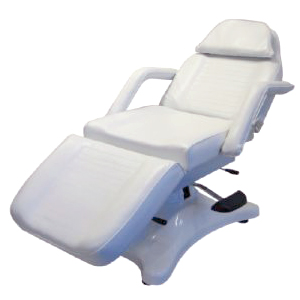 DISABLED ACCESS & DISABLED PARKING
The building enjoys full disabled access, 2 lifts and a ramp. The treatment room has a luxury hydraulic bed
which comes down to a height of 15 inches / 40 cm.

The nearest disabled parking bays are right along Charles St. Four parking bays are located right outside our door
If these are taken, Church Place, 50 yards away (opposite M & S) also has 6 spaces. Windsor Place, across Queen Street, has a dozen reserved disabled spaces.

Churchill Way has over 20 disabled parking spaces.


Disabled massage client testimonials:
"So as much as I love the NHS, if you're disabled and living in Wales you're unlikely to receive much more than emergency services and free medication (which is a plus!) from it. Along the way you do find alternative routes to get the input you need and City Marshall has proven, for me, very much one of them.

Not only do you get a deep and penetrating massage which leaves you feeling so loose for days, but Philip is also highly knowledgeable of other avenues that may be able to improve your quality of life, such as diet (and not in the standard 'eat less/exercise more' way!) and other therapies to seek out.
Highly recommended."
Tes S, Cardiff - 4 November 2018 - on TripAdvisor
"Wonderful massage therapy. I visited City Marshall Massage due to back and neck pain from an illness I have. The morning before my appointment I had extreme pain and discomfort which brought me to tears, conventional meds don't help my condition so I was depending on City Marshall to help me. I was not disappointed, the therapy was perfect, he made me feel comfortable, at ease and knew exactly what I needed. I left the clinic feeling so relaxed and came away with some good advise. The next morning I woke up feeling very well, with no pain and feeling positive. I have taken all the advise given by him and will definitely keep returning for therapy. It is an excellent clinic with a very experienced and talented therapist"
Julie T, Cardiff, 4 July 2015 - on TripAdvisor
"An enlightening experience. I found Philip, (city marshall) while on the internet looking for somewhere I could get some relief for back pain, that I have had for quite a long time. I have several illnesses one being Multiple Sclerosis, which is the worry of my life, so I contacted Philip and made an appointment. It was the best decision I have made in such a long time. After the first session of shiatsu, my back felt so much better and to my astonishment I was now walking in a straight line. Before this, I was very unbalanced and would keep bumping into people while out. I am now on my third visit and things have improved greatly for my total health. Philip seems to love what he does and puts so much of his energy into each massage it makes you feel replenished. He has provided me with so much information dietary wise and is a very knowledgeable man. After years of popping pills, Philip has shown me that there are other natural ways of helping yourself and I can honestly say I feel so much better for taking his advise. I would recommend everyone to visit him at least once in their lifetime, he is a total gentleman who is brilliant at what he does!!"
Wiccarian, Cardiff 7 January 2015- on TripAdvisor
"For the last couple of years I've been dealing with lots of tension and pain on my back. Tired of seeing many different GP's and taking painkillers, I called Philip […] My pain has improved a lot and I also feel lighter and able to carry on with my day without issues."
Jennifer Ruiz Cardiff 23 March 2014- on FreeIndex
"Went with an ongoing back issue. Had the best massage therapy I've ever experienced and problem solved. Will definitely go again and recommend to anyone. Maybe a little more expensive than some retail masseurs but you get what you pay for. And for a comparative service and result it's very reasonable."
Karl Roberts, Maesteg 17 March 2014- on FreeIndex
I can't say enough about Philip Marshall. The service he provided is the absolute best.
Always prompt via SMS and email, always professional, he takes care of my health.
He is exceptional - I've had lower back pain for years.
It is suddenly wonderful to be out of pain! The best ever!

Sarah Lawrence Editor of SL First reviewed City Marshall on 30 June 2012


Some techniques that may be used in Disabled massage treatment are:
Soft tissue release & gentle kneading performed oil-free
Energy balancing of your related Sen Meridians Lines
Myofascial tissue release, especially abdomen, lower back and lumber

Lymphatic drainage detox and Hand 'Walking' technique
Disabled massage benefits may include:
Mental and physical relaxation
Better and more regular bowel motion
Relief from abdominal cramp and bloating
A true sense of restored well-being & balance
A positive boost of energy and release of stress / tension
Maximising the supply of nutrients by increased circulation
Regulates blood pressure and may help in reducing cholesterol levels
Who can benefit from Disabled massage treatment?
Any body of any age regardless of physical condition or specific symptoms
Stress, tension, anxiety, headaches, migraine and insomnia
Muscular spasms including stomach, abdominal or lower body cramps
Muscular aches and pains: pre-menstrual cramp and pain etc.
Other Disabled related disorders
Disabled massage treatment is performed with oil & you may wish to UPGRADE* by adding:
Hot & cold Stones Therapy – a wonderfully pampering touch with very significant balancing effects 
Essential oils – an Aromatherapy blend to suit your needs
Hopi Ear Candling – 30 minutes as a starter fine tuning
Reiki chakra Balancing – 15 to 30 minutes achieving an even deeper sense of harmony

Aromatherapy products – tailor made soaps, shampoos, creams, gels, facial sprays, after shaves and deodorants – carry the feeling home with you in a jar!
Prices are for reference only, as the disabled massage treatment will be tailor made:
Superior Disabled massage treatment (with Hot stones) (90 mins) £140
Premium Disabled massage or Shiatsu treatment (60 minutes)    £ 100
Shorter Disabled reflexology or Shiatsu massage (45 minutes)   £ 85

each additional Disabled UPGRADE*                                          £ 15   SEE SPECIAL OFFERS PAGE for DISABLED & CARERS DISCOUNTS
KINDLY NOTE – BEST PREPARATION FOR A DISABLED MASSAGE TREATMENT:
CLOTHING: you may remain wearing your own underwear or receive a disposable one
MEALS: avoid eating a heavy meal within 2 hours of the planned treatment
DIET: you are respectfully advised to avoid consumption of alcohol, caffeine and nicotine on the day of your treatment to allow better toxic by-product elimination
AFTER CARE: Disabled massage treatment is generally balancing and harmonising, you may return to work or drive home as usual

Kindly note, for those receiving the Superior Hot Stones Disabled massage treatment, you are strongly advised to use our kitchen downstairs, and help yourself to a soothing herbal tea, to allow further time to relax prior to returning to work or driving home