Plantar Fasciitis Cardiff
Sports Massage for Foot Pain

We offer tailor made massage treatments for Plantar Fasciitis to accommodate for particular needs.
This special range of sports massage biomechanical therapy, in combination with reflexology and acupressure trigger point therapy is suitable for people of all ages and physical conditions with acute or chronic Plantar Fasciitis. Your treatment will start from an assessment of the biomechanics of your foot and any possible excess pronation or supination of your foot, which may lead to adverse biomechanical pressure and pain.

Aromatherapy essential oils may be blended to suit the your particular needs, to tailor make a pain relief and anti-inflammatory oil blend. Trigger point therapy treatments and myofascial soft tissue manipulations suit acute heel pain, a lack of biomechanical mobility or reduced range of motion.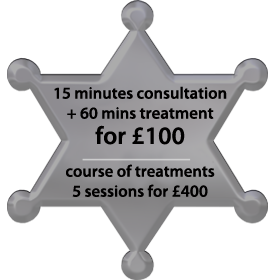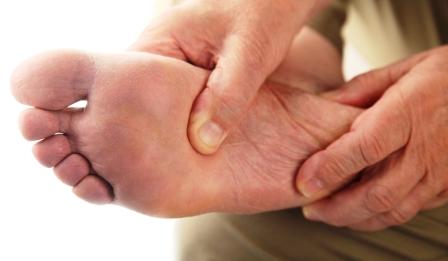 CNHC Registered and fully recognised by most insurance companies. The CNHC is a government sponsored registration body for complementary healthcare practitioners.

The Department of Health advises all GPs to direct patients seeking Masaage Therapy or Reflexology
to seek out only CNHC (the Complementary & Natural Healthcare Council) registered therapists.
Sports massage, Remedial massage, Swedish massage, Shiatsu massage, Hot Stones massage, Reflexology and Aromatherapy massage are all accepted by Health Shield
Sports massage, aromatherapy massage and Acupressure are accepted by Westfield Health
Please see their TCs.
Shorter versions of Plantar Fasciitis massage treatment may be performed without oil, over your clothing.
When performed in this way, this massage routine may be quite deep and invigorating, when needed.
For longer sessions, this Plantar Fasciitis heel pain relief treatment uses a highly specialised blend of Aromatherapy essential oils that will be tailor made to suit your personal needs (anti inflammatory and/or pain relief, as required).
Plantar Fasciitis massage also lends itself really well to the inclusion of Hot and Cold Stones therapy, as these basalt, marble and granite stones are highly effective in relaxing sore muscles, especially with acute sports injuries and muscle soreness.
Plantar Fasciitis massage is recommended at any time of the year, as this actually promotes a sense of refreshing harmony. 
Plantar Fasciitis massage client testimonials:
"World Class - Olympic standard.. I've visited City Marshall several times. Having ran in two Olympic Games and having a silver medal in one I'd say I've got some very credible knowledge and experience in world class massage therapy. I've had some of the best therapists in the world treat me in the past and I must say that Philip at City Marshall is one of the best therapists I've ever had. You get what you pay for and that's Olympic standard.... The best! I look forward to visiting again soon!"
Jamie Baulch, Welsh Olympic silver medalist 9 July 2015 - TripAdvisor
"Currently being treated for a lower calf injury, possible running injury, and after 3 sessions can feel a real positive difference in the area. Phillip is very informative, friendly and knowledgeable and has highlighted and treated other areas of concern that have aided my recovery. Highly recommended."
Gareth Evans Newport 25 November 2013- on FreeIndex
"Shiatsu and Reflexology. It is obvious that Marshall has taken a lot of time and expense in mastering his many massage skills. This is not a pamper massage... Go there and be prepared to learn and be open minded. The Shiatsu is certainly highly therapeutic and if you are relaxed enough to have a massage without oil - this is surely what you should look into. Marshall's Reflexology technique is very clinical - not quite the foot massage that one expects - but extremely beneficial. I am hooked and have recommended it to all my mates at work."
Chloe Jones Cardiff on 11 August 2012
"I recently had Shiatsu massage and Thai Foot massage at City Marshall. The treatment was very relaxing. Philip Marshall certainly knows his stuff! I paid for a hour and a half treatment, and unlike some therapists who shave minutes off, Philip gave me a full hour and a half treatment, offering advice on related topics. The treatment room is very comfortable and Philip is extremely professional. My aches and pains have eased and I have booked another treatment. I would recommmend Philip to anyone. I have seen many therapists over the years and Philip is certainly one of the best."
Rebekah Humphries Risca on 8 May 2012
"My wife and I have received several Shiatsu treatments as well as foot reflexology from Philip. His service is excellent, his expertise and genuine care is second to none. Really appreciate his after care advice."
Ronald S Cardiff on 15 December 2011 - Touchcardiff.com
"My customised aromatherapy massage, with thai foot massage left me feeling relaxed, but really refreshed and energised. Phillip is very professional and was really helpful, offering plenty of advice and knowledge. i will definitely be returning for further treatments, along with friends and family."
Samantha Mock Cardiff on 6 October 2011 -
FaceBook
Some techniques that may be used in Plantar Fasciitis Sports Massage are:
Soft tissue release & gentle kneading performed oil-free (dry)
Energy balancing by following your Sen Meridian lines
Myofascial tissue release, especially around the ankle and Achilles tendon
Reflexology and Shiatsu acupressure trigger point therapy
Plantar Fasciitis massage benefits may include:
Mental and physical relaxation
A true sense of restored well-being & balance
A positive boost of energy and release of stress / tension
Maximising the supply of nutrients by increased circulation
Regulates blood pressure and may help in reducing inflammation levels
Pain relief and better range of motion and mobility
Who can benefit from Plantar Fasciitis and Heel Pain massage?
Any body of any age regardless of physical condition or fitness
Biomechanical assessment - pronation or supination of your foot
Muscular spasms including calf or lower body cramps
Rheumatism, Arthritis & digestive disorders
Repetitive Strain Injury & Carpal Tunnel
Arch Pain & Tendinitis
Muscular aches and pains: sciatica, knee & heel pain etc.
Stress, tension, anxiety, headaches, migraine and insomnia
Recovery from injury and from a training session

Occupational & postural aches
Plantar Fasciitis massage is performed with oil & you may wish to UPGRADE* by adding:
Hot & cold Stones Therapy – a wonderfully pampering touch with very significant balancing effects 
Essential oils – an Aromatherapy blend to suit your needs
Hopi Ear Candling – 30 minutes as a starter fine tuning
Reiki chakra Balancing – 15 to 30 minutes achieving an even deeper sense of harmony

Aromatherapy products – tailor made soaps, shampoos, creams, gels, facial sprays, after shaves and deodorants – carry the feeling home with you in a jar!
Prices are for reference only, as the Plantar Fasciitis & Heel Pain treatment will be tailor made:
VIP Plantar Fasciitis massage (90 mins)      £150
Premium Plantar Fasciitis massage (60 min) £ 100
Shorter Plantar Fasciitis massage (45 mins) £ 85

each additional Plantar Fasciitis UPGRADE* £15  



KINDLY NOTE – BEST PREPARATION FOR A Plantar Fasciitis Treatment:
CLOTHING: you may remain wearing your own underwear or receive a disposable one
MEALS: avoid eating a heavy meal within 2 hours of the planned treatment
DIET: you are respectfully advised to avoid consumption of alcohol, caffeine and nicotine on the day of your treatment to allow better toxic by-product elimination
AFTER CARE: as a Plantar Fasciitis sports massage is generally balancing and harmonising, you may return to work or drive home as usual
Kindly note, for those receiving the VIP Hot Stones Plantar Fasciitis sports massage treatments, you may wish to use our kitchen downstairs, and help yourself to a soothing herbal tea, to allow further time to relax prior to returning to work or driving home