Cardiff Massage Treatments
Shiatsu, Sports massage & Reflexology

Click on our special categories:
Pregnancy massage & reflexology, Hernia sport massage,
Trapped nerve massage, Sciatic pain / Sciatica massage,
Whiplash pain treatment, Neck pain massage treatment,
Bursitis and Fibromyalgia pain, Hip Pain treatments,
Myofascial release therapy, Soft tissue release therapy,
Remedial massage, Sports Injury & Workplace Injury,
Lymphatic Drainage & Detox, Cellulite & Water Retention
Senior citizens massage & massage for Disabled,
Child Autism, Child Asthma, Bed Wetting, ADD & ADHD,
Depression & Anxiety treatment & massage for Stress,
PMS / PMT & period pain, Urinary Incontinence,
Back pain sports massage, Deep Tissue massage,
Shoulder pain, Neck pain & Tennis Elbow pain,
Raynaud's disease & Carpal Tunnel syndrome,
Sinusitis & Tinnitus treatment, Therapy for Vertigo,
Rheumatoid Arthritis relief & Osteoarthritis treatment,
Insomnia massage, Migraine pain & Headache,
Hay Fever Asthma & chronic allergy treatment,
Arch Foot Pain (Plantar Fasciitis) treatment,
Heel Pain (Achilles Tendonitis) treatment,
Shin Splints (Tibia Stress Fracture) treatment,
Knee Pain: Patello-Femoral and Patellar-Tendonitis
Irritable Bowel (IBS) treatment, Crohn's & Colitis,
Fatigue ME & SAD therapy, Help to Stop Snoring,
Full Body Massage Cardiff, Sports Massage Cardiff,
Trigger point therapy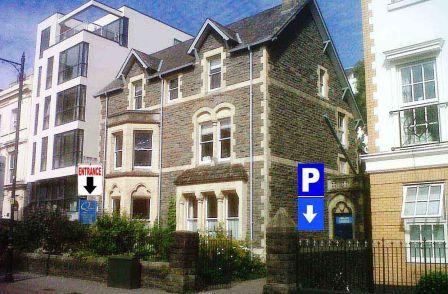 What can you benefit from?
Our therapeutic massage treatments are tailor made for your health needs and stress levels -
it's up to you to decide: revitalize, repair, uplift & re-energize yourself, or de-stress and relax?
As our spectrum of professional knowledge, range of massage treatments and clinical expertise is so wide, you can expect benefits within:

Muscular Aches & Pains, Osteoarthritis, Rheumatoid Arthritis, Cramp, Neck stiffness & Sciatica

Muscle Tone, Trapped nerve, Cellulite, Lymphatic drainage and Water retention

Stress, Tension, Depression, Anxiety, PTSD, SAD, ME, MS, Migraine, Headaches & Insomnia

Occupational & postural aches, Knee & back pain, Tennis / Golfer's elbow, Frozen shoulder & Tendonitis

Recovery from injury, Shoulder pain, Neck pain, Joint pain, Lumbago, Sports pre-event & post-event

Repetitive strain, Fibromyalgia, Whiplash, Carpal tunnel, Cerebral Palsy, Epilepsy & Raynaud's disease

Impotence, Fertility, IVF enhancement, Frigidity, PMS, Menopausal and Menstruation issues

Skin disorders: Eczema, Acne, Dermatitis, Psoriasis, Itchy dry skin, Hair loss and Stretch marks

Hernia, IBS, Colic, Constipation, Ulcers, Colitis, Crohn's, Obesity, Nausea and Flatulence

Muscular spasms including stomach or lower body cramps, Angina & Auto Immue enhancement
Child behavioural disorders including ADD / ADHD, Autism & Asperger syndrome

High or low blood pressure, recovery from Cancer, Thyroid imbalance or high Cholesterol levels
Dementia, Parkinsons disease, Tiredness, Smoking, Alcoholism, Addiction, Bulimia & Panic attacks
Ear disorders: excess ear wax, Glue ear, ear ache, hearing difficulties, Swimmer's ear & Tinnitus

Respiratory disorders: Asthma, Hay fever, Snoring, Colds, 'Flu, Sore throats, Sinusitis, Rhinitis & Catarrh

... and many more!